Medicines focusing on companion animals (flea and tick control, deworming, joint and skin care).
Most Popular Products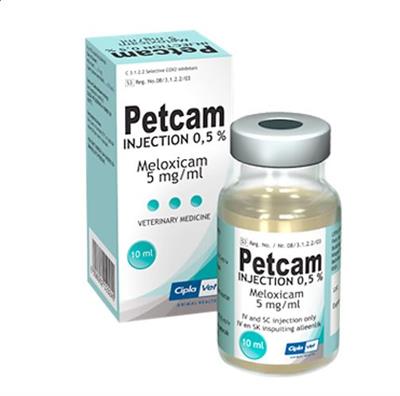 Non-steroidal anti-inflammatory injection for cats and dogs. Active Ingredient : Meloxicam 5mg/ml.
Petcam oral suspension is a medication for dogs to help treat and manage the pain and inflammation that can be caused by chronic inflammatory diseases. Active Ingredient : 1.5mg/ml Meloxicam.
Are a combination veterinary antibiotic used for short-term treatment of a wide range of bacterial infections commonly found in cats and dogs Active Ingredients: Amoxicillin (4 parts) and Clavulanic acid.