Vet Pharma is one of the most innovative manufacturers of veterinary products in the world. Each year, the brand limits itself to developing just three new medicinal products to ensure its quality. The products that they offer are designed to protect pets from all forms of modern threats. At Eurovets Veterinary Suppliers, we offer two of the brand's most popular products, namely Nosedorm and Sedin. As controlled drugs, both Sedin and Nosedorm and only used for clinical use on a prescription basis.
We here at Eurovets Veterinary Suppliers are proud to term ourselves as the leading supplier of Vet Pharma products in the UAE. Each of the products that we offer is registered with the Ministry of Health and Prevention, UAE, and further complemented with a low-price tag. Order from our online store, and you can be sure of timely delivery. Our dedicated customer support team will be on standby to answer any questions you may have. At Eurovets Veterinary Suppliers, we care about you as much as you care about your pets.
Popular Vet Pharma Products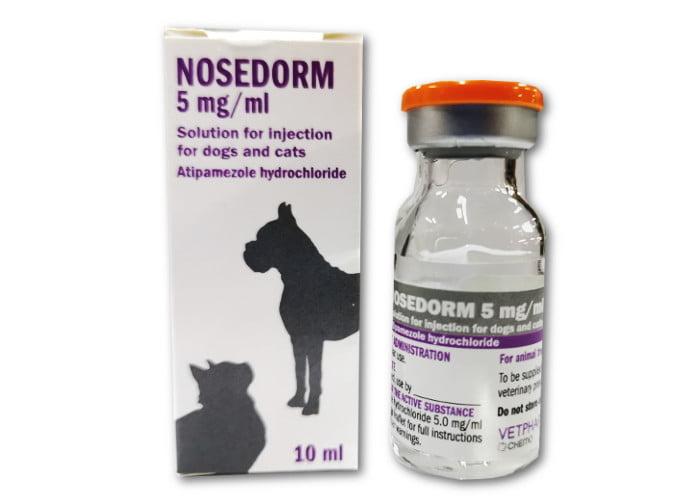 Medetomidine and dexmedetomidine are commonly used as sedatives. Their effects can take some time to wear off in cats and dogs. Vet Pharma's Nosedorm is useful in such situations. High in atipamezole hydrochloride, it facilitates the swift reversal of sedatives.
Sedin is a premedication to be used before administering general anesthesia. While it will not sedate a cat or dog to the point of unconsciousness, it will effectively restrain them for clinical examination.
Why Choose Vet Pharma?
As mentioned, Vet Pharma is dedicated to manufacturing clinical veterinary products of the highest quality. Listed are some of the key reasons why Vet Pharma should be your go-to choice.
Vet Pharma offers, on average, only three new products per year to ensure the quality of their offerings.
All of Vet Pharma's products strictly follow international health and safety guidelines.
Vet Pharma products are affordable, and we here at Eurovets Veterinary Suppliers offer them the most competitive market prices.
The brand was founded in 2003 by a group of experienced veterinarians. This means that you can be sure of the quality of their formulas.