AVZ Animal Health stands as a renowned brand dedicated to revolutionizing animal well-being since 1993. With a steadfast commitment to providing superior veterinary solutions, the brand has gained recognition for its exceptional product offerings. As a trusted partner and distributor, Eurovets offers a range of AVZ Animal Health's horse care products meticulously designed to elevate equine care. From luxurious coat care solutions to soothing products, the product range ensures that every aspect of your horse's grooming routine is covered. Experience the exceptional quality and effectiveness of AVZ's specialized formulations, designed to enhance the well-being and beauty of your beloved horses.
Popular AVZ Animal Health Products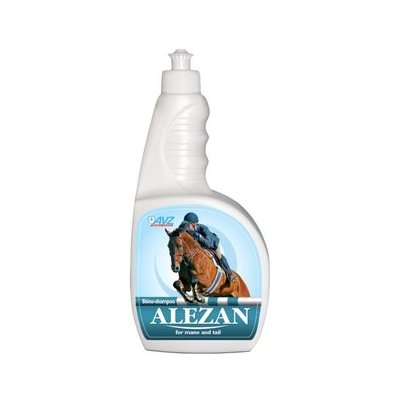 It is a one-of-a-kind grooming product enriched with the goodness of natural ginger root and crocus flower extracts. Its benefits include color maintenance, protection against harmful sun exposure, and hair repair. It deeply nourishes and strengthens horse hair, while elastin forms a protective layer, promoting repair and enhancing hair's natural beauty. The gentle yet effective soft-washing complex revitalizes your horse's mane and tail, leaving them refreshed and nourished.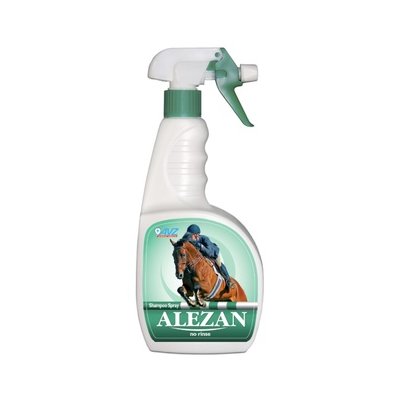 This is a highly effective solution for quick cleaning during competitions and exhibitions, making it an essential tool in your grooming arsenal. Enriched with a unique blend of ingredients such as Aloe, Chamomile, Burdock, etc., this product features a carefully crafted formulation. With its natural extracts, it effectively removes dirt while nourishing, moisturizing, and repairing the skin and hair. Alezan Spray Shampoo ensures that your horse's mane and tail stay clean, fresh, and fragrant, making it a must-have for year-round grooming.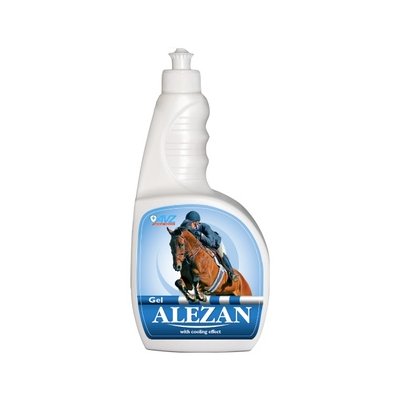 This product offers a unique formulation with a blend of natural menthol, essential oils, and a combination of botanical extracts to support your horse's well-being. It is a powerful solution designed to provide immediate relief and rejuvenation. Stimulating blood circulation and promoting tissue metabolic processes, it aids in reducing swelling and inflammation while offering anti-traumatic and dissolving properties. Ideal for post-workout recovery, as a preventive measure for weak tendon-ligamentous apparatus, and for various injuries and conditions such as joint dislocations, hematomas, and acute tendinitis.