Oxyfresh has been making pets smile and leads richer, healthier lives for almost 35 years, with headquarters in Coeur d'Alene, Idaho. Their distinctive goods are expertly made using materials we can always trust for our animal buddies. The finest of science and nature are combined to create these secure, environmentally beneficial solutions. The outcomes are consistently outstanding, dependable, and proven.
Owners of pets can VISUALIZE and FEEL the difference Oxyfresh will make in their animals' life. All of their eco-friendly goods contain the highest caliber, proprietary ingredients. Each ingredient is carefully chosen by the Oxyfresh R&D team based on its quality, efficacy, and absorption.
To guarantee that the customers always receive the highest quality products, they have strict standards for every product they produce. They continuously work with reputable laboratories to ensure that their goods are always non-toxic, safe, and effective.
Choose Oxyfresh if you're looking for a reputable oral care brand for your cats and dogs in Dubai! Distributed with honor in the UAE by the Eurovets, a prominent Veterinary Supplier.
Most Popular Products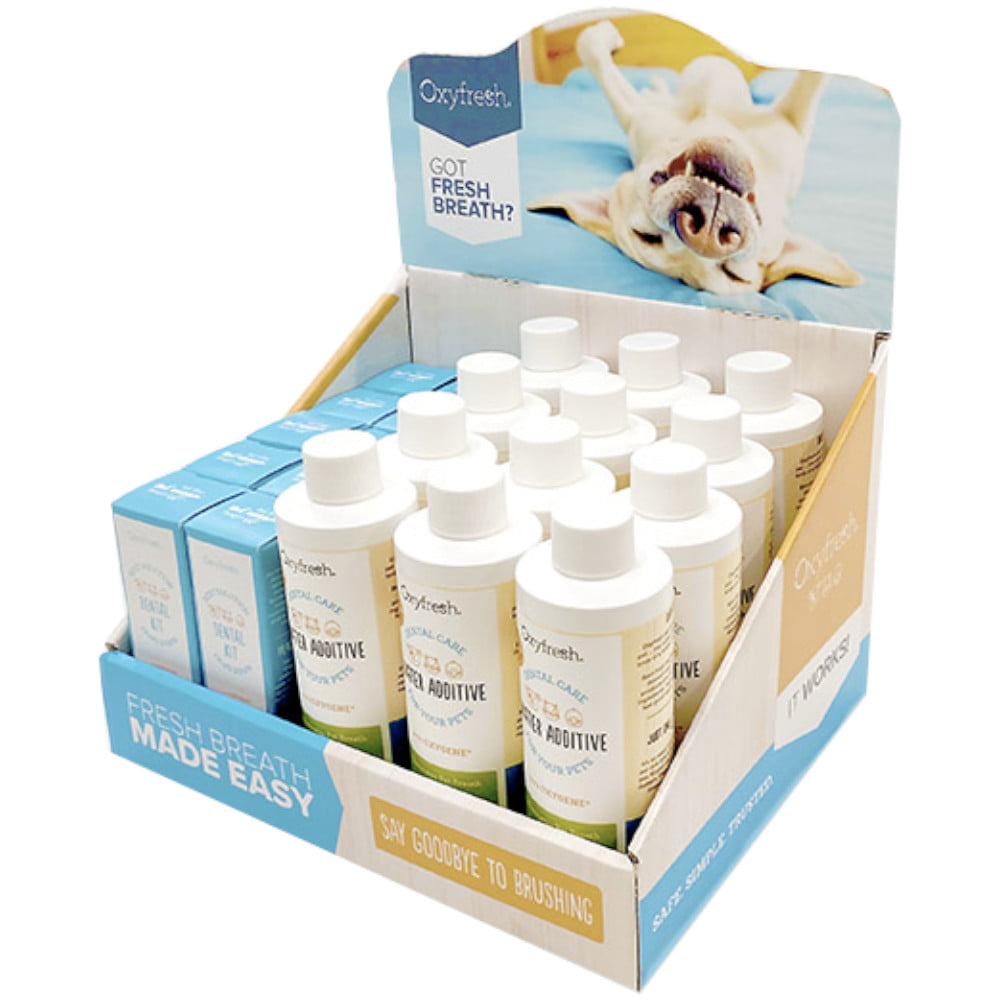 A countertop display of 12 dental water additives in 250ml bottles, ten dental cleaning kits with 28g gel, and finger brushes are all included in the Oxyfresh Value Display Pack.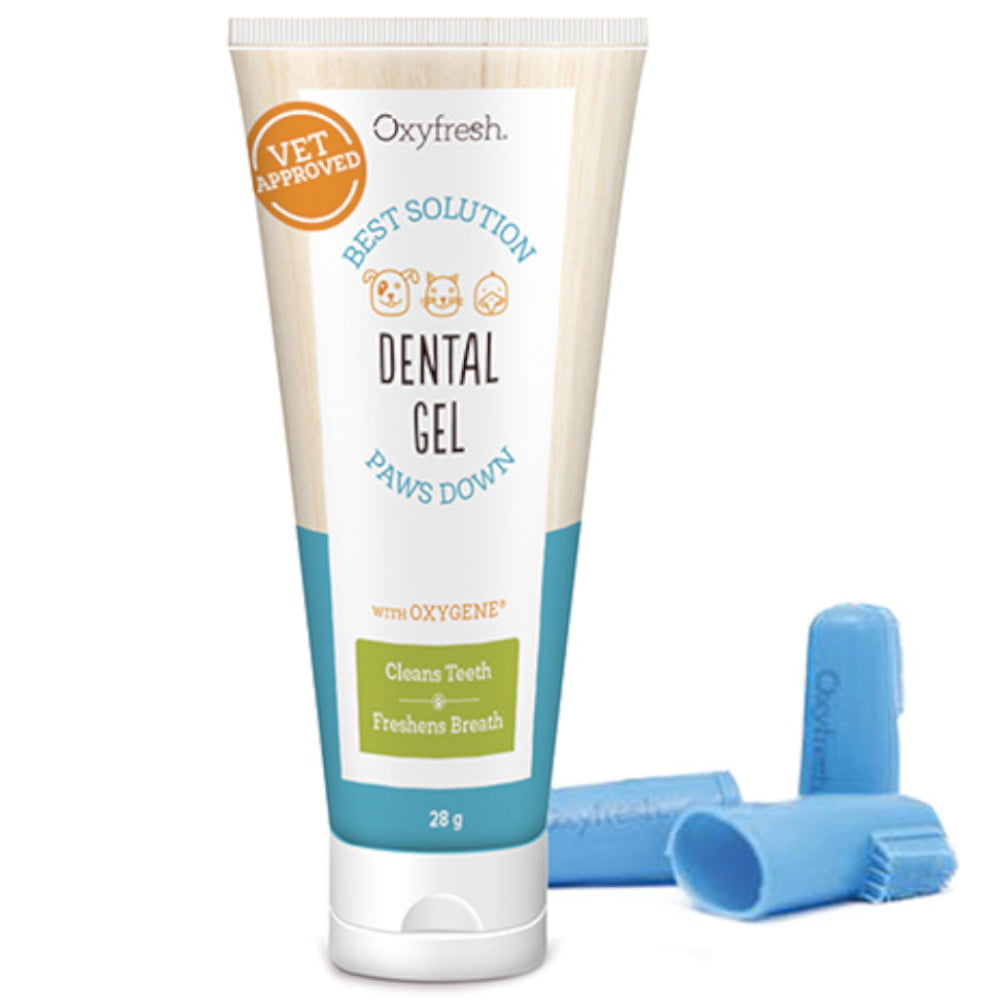 This homecare package greatly aids the support of general oral hygiene. It includes the ground-breaking Oxyfresh Pet Dental Gel and a simple finger brush that can gently remove tartar and plaque while leaving pets with fresh breath.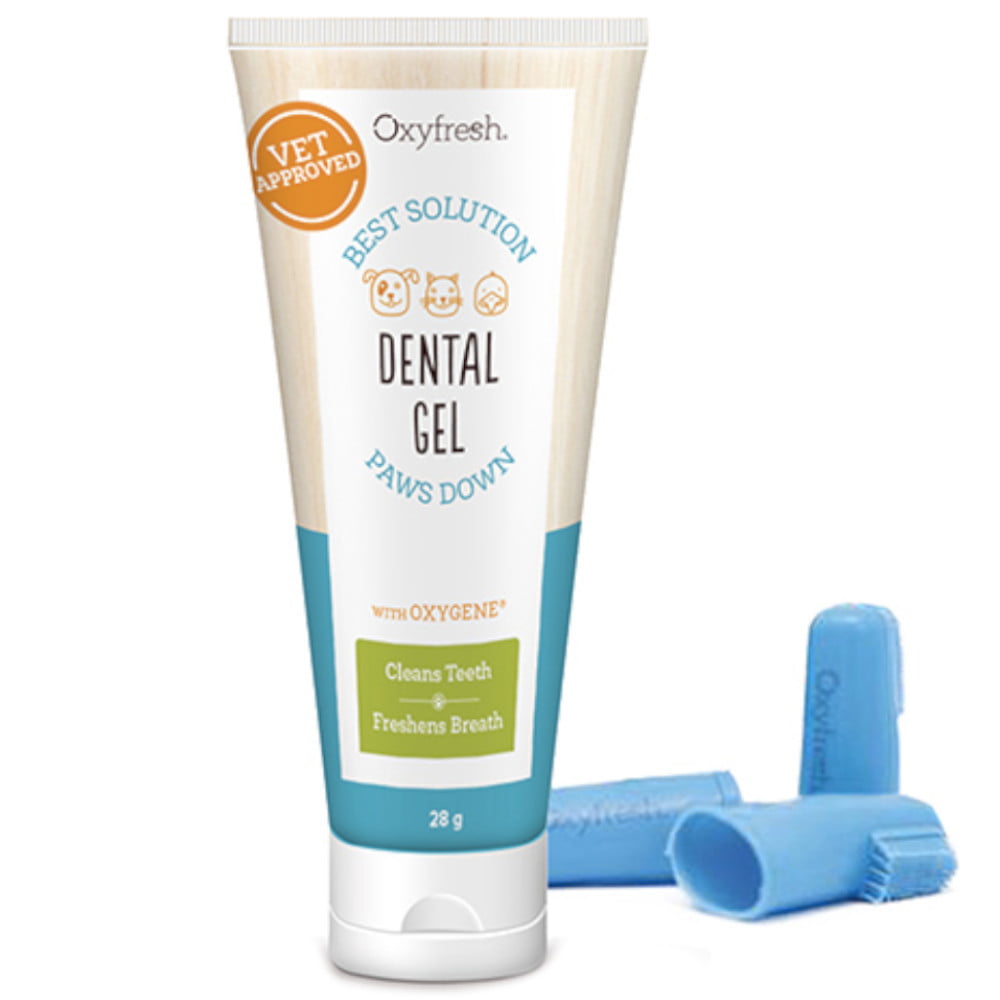 The simplest way to promote gum health in pets, treat periodontal disease and strengthen teeth. It provides them with the cleanest breath, supports healthy gums, and safely and effectively combats plaque and tartar.