Founded in 1986, Biogal - Galed Laboratories is known to be at the forefront of veterinary diagnostics invention. As industry professionals, their purpose is to enable veterinarians to utilize advanced diagnostic test kits to improve the health of their pet patients. They strongly believe that any vet should have access to this accurate, user-friendly, and affordable diagnostic testing. Therefore, Biogal has manufactured three significant infectious disease protection products suitable for small animals. Thanks to its ability to be performed and analyzed right from the comfort of the vet's own clinic, it prevents the need for sample transmission to the laboratory, nerve-wracking delays, and any additional costs.
Veterinarians can now verify their pet patient's health safety and avoid additional vaccination procedures with the new VacciCheck, a core vaccine titer test. Verified against gold-standard (VN and HI) tests, the device offers quick, accurate, and reasonably priced confirmation of core vaccine immunity. It is for both felines and canines. Biogal is home to cutting-edge veterinary diagnostic tools that have your pet patient's covered. They not only prevent disease outbreaks in animal shelters but also protect newly adopted animals, especially those with unknown core vaccination history.
Featured Biogal Products
VacciCheck is a titer test kit used to measure the antibody levels in the blood of pets. Through this test, vets can reduce vaccination failure, prevent the consequences caused due to over-vaccination, and help the veterinarian make informed vaccination decisions.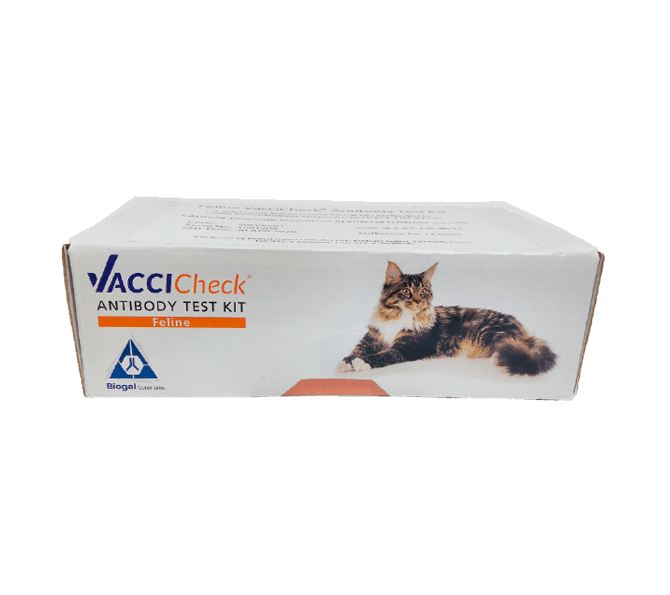 The Feline VacciCheck is a self-contained portable kit, adequate to conduct 12 individual tests. Through this kit, users are able to test feline's cat or blood serum by themselves and expect results within 30 minutes.
Enter a new era of pet patient health protection with the Canine VacciCheck. Similar to the feline VacciCheck, this kit is suitable for pet dogs. It is a fast, reliable, and affordable process of diagnosing diseases.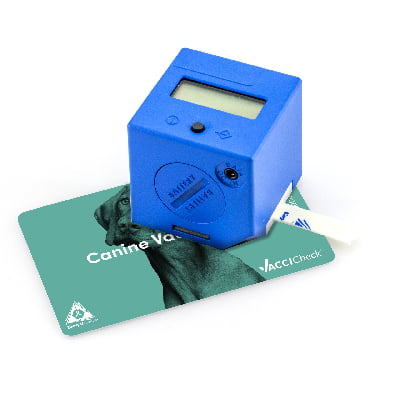 The CombCam Automated Reading Device is a machine that enables veterinarians to read results easily, at a faster rate, makes it digitalized and more precise. It is used to read VacciCheck and ImmunoComb Antibody Tests.