Date: 18th October 2023
Time: from 4:00 PM to 9:00 PM
Venue: Novotel, Al Barsha Dubai
Audience: Companion animal segment - Veterinarian, Nurse and Lab Technicians
Price: AED 0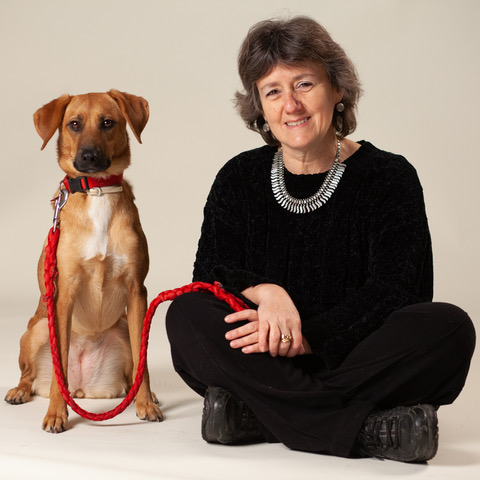 Dr. Paola Dall'Ara
Doctor in Veterinary Medicine (DVM, PhD), Associate Professor, Dept of Veterinary Medicine and Animal Sciences (DIVAS), University of Milan (Italy)
Degree in Veterinary Medicine in 1989, grade 110/110 with honour. PhD in Biotechnologies applied to veterinary and zootechnical sciences in 1993. Associate Professor at the Department of Veterinary Medicine and Animal Sciences (University of Milan) from from 2001 till now - scientific field: Infectious diseases of domestic animals
Teacher of many courses (regular teacher of Veterinary immunology, Infectious Diseases of dogs and cats, Immunoprophylaxis, Immunodiagnostics, Practical aspects of vaccinology) for courses of the Veterinary School of Milan (above all Veterinary Medicine), and teacher of many lectures in the field of immunology at many Specialisation schools
Main study field: applied immunology and pet vaccination
Author of the Immunology section of the textbook Veterinary microbiology and immunology (2017, EDRA, Milan), the reference book Vaccines and vaccinations of companion animals (2020, EDRA, Milan) and coordinator and co-author of the books for the public A dog in the family (2021, LSWR, Milan) and A cat in the family (Point Vétérinaire Italie, in press).
Italian translation (and adaptation to the Italian reality) of the 2016 WSAVA guidelines of the vaccination of dogs and cats.
Author of more than 220 scientific and popular articles and curatorship, more than 120 contributions to congresses, more than 110 invitations as speaker for lectures of applied immunology & pet vaccines and vaccinations in Italy and abroad, and tutor of more than 340 degree theses (most of which in Veterinary Medicine) and/or specialisation theses.
This event is hosted in partnership with Biogal.
Topic: Vaccine Protection of Dogs and Cats- Who, What, Where, When, Why & How to Control Protection
In this seminar Dr. Paola Dall'Ara addresses the Vaccine Protection of Dogs and Cats and importance of VacciCheck.
VacciCheck is a core vaccine titer test that allows veterinarians to confirm their pet patients' protection and avoid unnecessary over vaccination. Validated against gold standard tests (VN and HI), VacciCheck provides fast, reliable and affordable confirmation of core vaccine immunity for dogs and cats.
The VacciCheck is the only in-clinic titer test kit that tests for all 3 core vaccine antigens and compares favorably with Gold Standards. VacciCheck is the only kit on the market approved for use by regulatory authorities such as USDA (USA), CFIA (Canada), Japan (MAFF) and others.
At Eurovets, we represent leading multi-national brands in nutrition, veterinary equipment, medicines and consumables for companion-, equine and production animals. In addition to traditional wholesale, Eurovets provides warehousing, distribution, CPD training, webinars, marketing and sales resources in order to support these products in the region.
Eurovets is excited to have Dr. Paola Dall'Ara present this seminar and share her knowledge and broad experience with our Companion customers here in the UAE.