May 11, 2023, 11:54 AM
The primary concern of pet parents is protecting their furry children from cleaning products that contain chemicals that could seriously harm their animals. The most stressful period of the year for pet parents is the day-to-day cleaning, Ramadan cleaning, Christmas cleaning, or Diwali cleaning time. Our domestic pets, whether a dog or a cat, are like babies who frequently enjoy playing hide-and-seek, licking things, and creating a lot of messes. They often encounter various surfaces. They frequently lick multiple objects, whether they are on the ground or other surfaces. Similarly, a veterinary clinic needs to be clean because there is a high risk of coming into touch with viruses and bacteria that could cause health issues for the employees and infections that could have dangerous effects on animals.
Pet-safe cleaning products are unquestionably worthwhile to investigate, especially given that many household cleaners contain dubious substances linked to respiratory and skin problems in humans and animals. With the advent of f10 products in Dubai and UAE markets, several safe options are available. F10 is a major global band that actively contributes to the veterinary field with its f10 disinfectant solutions, hygiene and infection control lines, and products meant to protect people and animals from bacteria, viruses, and other harmful organisms. Before discussing the availability of cleaning supply alternatives for better pet care, it is important to understand how dangerous cleaning agents are and how they affect pets.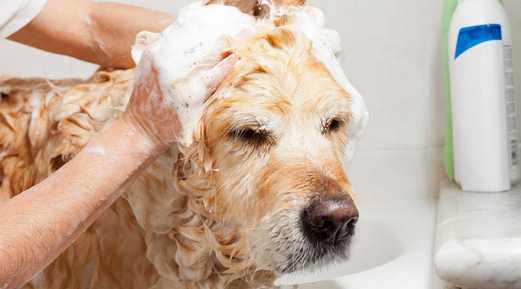 What Negative Effects Cleaning Substances Have on Pets
Since our dogs and cats are physically closer to the ground than we are, they breathe in more of the floor cleaner. In addition to sleeping on the floor and licking it, our cats' bare paws can also pick up toxins from the ground. Additionally, it has been reported that curious dogs will sample liquid cleaning products that are left out. If a veterinarian's office isn't adequately sanitized, many harmful viruses and infections could spread among the numerous sick, injured, and injured pets and animals there. Several hours after surgery, many animals stay the night, which increases the risk of infection and other complications.
Compared to humans, cats and dogs are substantially smaller, which increases their vulnerability to toxic poisoning. Because of their small stature and propensity to lick and groom their fur, cats are at high risk. They also lack specific liver enzymes, which prevent their bodies, including those of dogs and humans, from handling pollutants.
Chemicals And Cleaning Products to Avoid for Pets Safety
Disinfectants include chemicals and dangerous substances that can damage your pet's skin, eyes, respiratory system, and lungs. Rub-alcohol-based products, substances that smell, and essential oils like lavender and peppermint are detrimental to your pets.
Bleach
Formaldehyde
Chlorine
Ammonia
Cleansers Containing Ammonium
Phenols
Phthalates
Natural Cleaning Supplies for Pets: A Must-Have In Homes And Clinics
F10® Sc Veterinary Disinfectant
To use, this extremely concentrated solution needs to be diluted. The fact that this product is so effective in preventing germs, viruses, fungi, and spores makes it one of the best for achieving biosecurity. It effectively kills a wide range of potentially dangerous germs. It is completely safe to use this product around animals.
F10® Scxd Veterinary Disinfectant- Cleanser
The broad spectrum of kill of F10®sc veterinary disinfectant and f10®scxd veterinary disinfectant are identical. It has added detergent to be used for light cleaning and disinfecting. Given that the product is extremely concentrated, use it diluted in routine hygiene applications.
F10® Ready to Use Disinfectant
Broad spectrum, safe, and ready-to-use disinfectant for air spaces and surfaces that have already been cleaned.
F10® Disinfectant Surface Spray
a biocide and insecticide combination with a long half-life to clean and keep insects away from enclosed places and hard surfaces. The disinfecting and insecticidal spectrums both showed good residual effectivity. It is safe for animals because it is essentially non-toxic and non-irritating.
F10® Aerosol Fogger
For thorough room sanitization. To disinfect the space quickly and effectively, simply set the canister inside the space and turn on the fogger. Within ten minutes, the F10® will be expelled and dissipate throughout space, effectively disinfecting walls, surfaces, ceilings, and difficult-to-reach places. Regions of space. Use following a potentially infectious outbreak to fully disinfect an entry room or as part of a regular or seasonal cleaning schedule.
Eurovets, the official and top provider of F10 products in Dubai, offers their services to a variety of market sectors in the United Arab Emirates, including high-performance and demanding users like veterinarians who deal with the health of avian, exotic, companion, and equine species. Currently, F10 offers more than 50 products, all of which are produced in GMP-certified facilities and tested in accordance with GLP guidelines.