May 31, 2021, 7:22 PM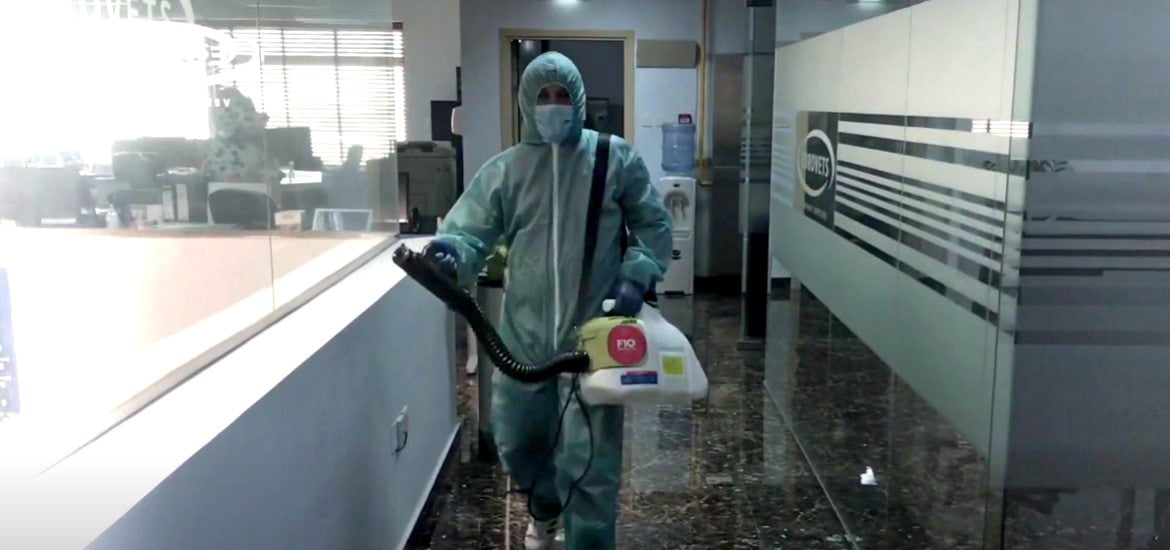 Infection control is an important factor for maintaining hygienic condition at any veterinary clinic. Cleanliness and strict disinfection of the veterinarian facilities are essential to prevent cross-contamination and to ensure patient safety. Infectious viruses and germs can be using powerful veterinary disinfectant solutions such as F10 products in Dubai. The product range is developed with concentrated solutions to ensure advanced disinfection. Apart from using the correct products, it is important to have a proper disinfection practice for effective infection control.
1. Bifurcate and Designate Roles within the Team
You must follow a well-defined disinfection protocol and process explained to the concerned cleaning department or staff members. Create a proper cleaning schedule with staff assigned for cleaning specific crucial areas, surgical suites, and equipment. The cleaning process should be conducted at regular and frequent intervals to keep the efforts consistent. Based on your veterinary facility's size, you can allocate cleaning duty to a specific department or among the concerned staff members working in that particular area.
2. Determine Biosecurity Risks Involved
The infection risk may differ from one cabin to another within a veterinary facility. The areas within the facility that frequently or often deals with infected animals must be marked with a number system or colour code. The rooms with a high risk must be marked with red colour while denoting the more common and less risk areas with green colour codes. During the disinfection process, the crucial areas must be mainly focused on and strictly cleaned after every patient leaves. The cleaning process should reach every corner for which the equipment should be moved, and the areas below it should also be properly disinfected to remove any hidden viruses. The veterinary facility should have an updated record of all patient's health condition. This will help provide the required level of the hygienic environment to the pet by properly disinfecting the space.
3. Track the Infection Possibilities
The veterinarian teams can study and identify possible ways by which the harmful pathogens can enter an animal's body. After an infectious virus reaches a clinic, the spread of this infection from that facility can be eliminated through an efficient disinfection system. It can be prevented through various ways such as proper removal and disposal of patient's faeces, fluids and more. However, it should be noted that the disinfectant should not be diluted above the prescribed limit, as this will reduce its power and make it less effective.
4. Use Ideal Disinfectant Solution
Firstly, it is important to understand that cleaners and disinfectants are different products. While cleaning products can only help remove visible stains and organic matter, disinfectants help remove invisible infectious agents. It is essential to choose the right product with the appropriate effect. You must select powerful solutions by reliable brands such as F10 veterinary disinfectant to maintain the facility clean and safe for the patients.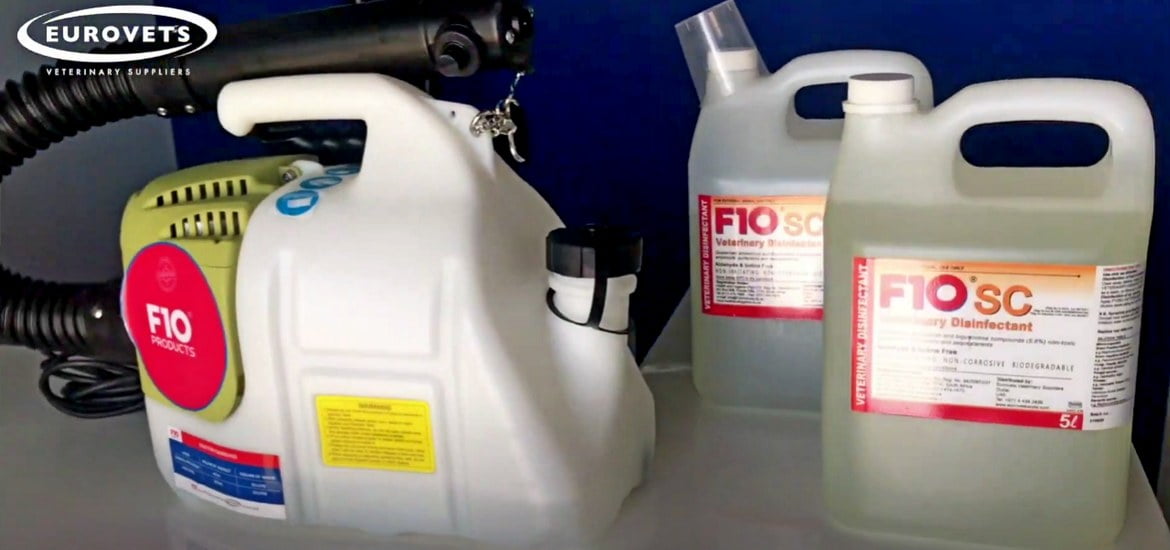 5. Train Your Staff Properly
Before using intensive disinfecting solutions like F10 disinfectants, it is important to know the proper usage guidelines, safety precautions, and the complete product profile. Adequate care must be observed while diluting these solutions to ensure that you don't go under or over the limit.
6. Keep the Disinfectants and Cleaning Materials Accessible
Deep cleaning and disinfection involve a long process with various tools such as buckets, clothes, measuring units, bottles and more. According to the space available within the veterinarian facility, the cleaning tools and liquids should be maintained properly in easily accessible areas. This will help reduce the risk of accidentally touching and contaminating different spaces during the cleaning process.
7. Follow Quality-check and Evaluation Routine
For effective disinfection of the veterinary facilities, it is important to use the right product within its expiry validity. Keep a constant track of the products expiration dates to avoid using old and ineffective solutions. Also, constantly evaluate the cleaning staff's performance to focus on any rectification or improvements to be made.