Aug 20, 2018, 12:22 AM
F10 would like to provide pet owners with the best guide to keeping their pets and family healthy from contagious diseases such as fungal infections like ringworm or viral diseases - parvo. With F10 disinfectant and treament product range we were able to introduce the Total Treatment Package.
This Treatment package does not only consist of F10 products (which vets usually prescribe to their patients) but also informative leaflets that EDUCATE the end-customer to look out for Symptoms and Signs of the specific disease; -
The recommended procedure and treatment that they need to follow & how to reduce the risk of re-infection at home.
To top this we even include a FREE eco-friendly shopper bag & pet blanket.
The package is already available at selected veterinary clinics.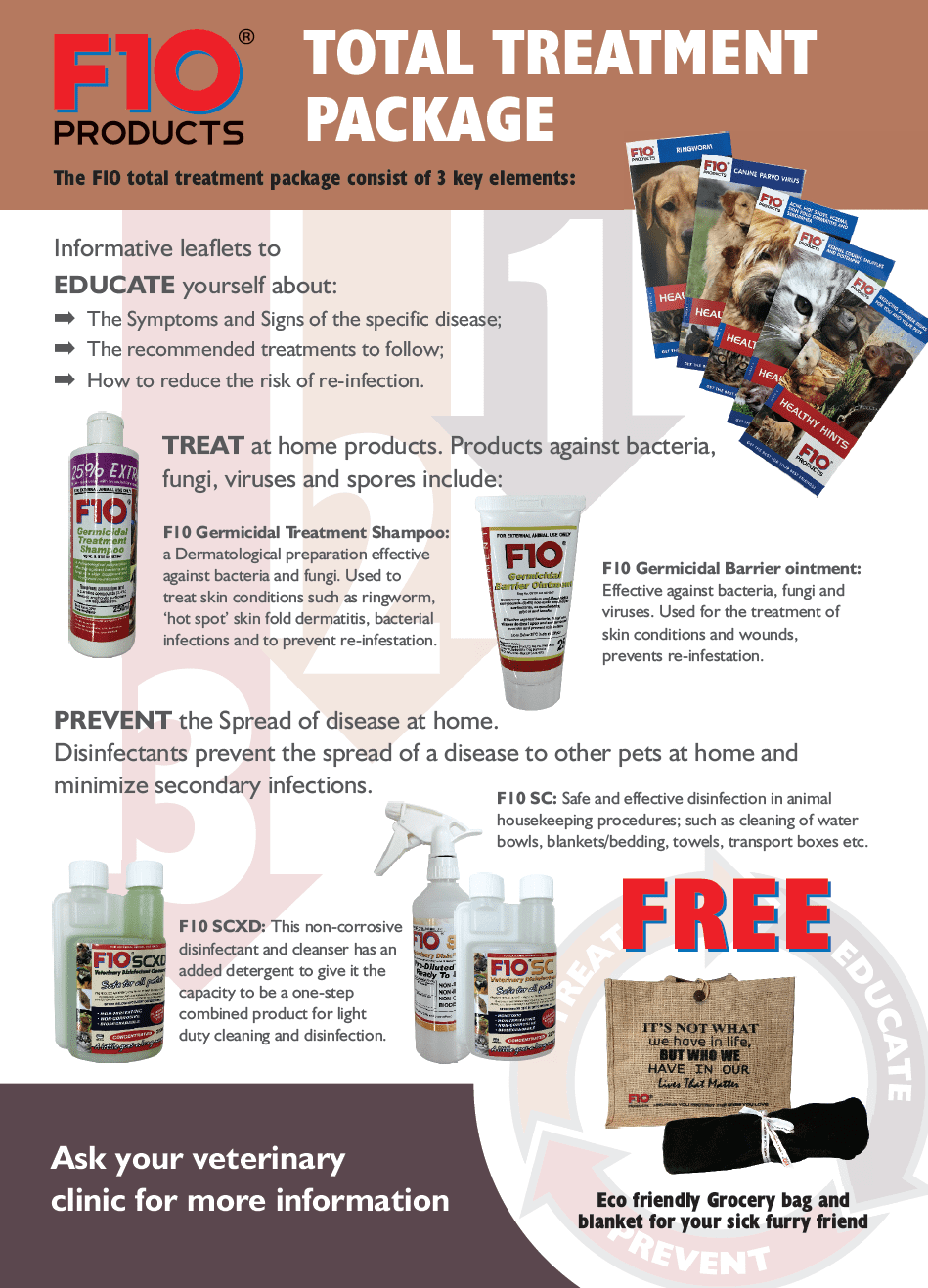 Eurovets a proud distributor of the F10 brand in the UAE.