Oct 7, 2022, 3:46 PM
Since falcons have been an important part of the Arabian Peninsula's desert culture for many years, it caused the number of falcons in the Gulf has increased. Modern falcon clinics have been built in most Arab and Gulf countries due to the region's large falcon populations. The biosecurity program at falcon facilities has long been crucial and thanks to one of the top global brands of disinfection solutions, F10 it is possible. F10 is used in practice since it has successfully treated a variety of medical disorders when added as an extra component. though all F10 products contain comparable substances, resistance or residual build-up seldom happens due to the intricate interactions between various ingredients. F10 can be easily obtained through a well-known veterinary supplier in Dubai named Eurovets, an official partner for the Middle East, even though it's a foreign brand.
Understanding Biosecurity Program
Falcon hospitals in the Gulf are subject to a wide range of infections from incoming and outgoing patients, just like other hospitals elsewhere devoted to the sole care and treatment of bird species. Therefore, building and designing a safe and secure biosecurity program was essential to stop the spread and reproduction of infections. If a biosecurity program is not in place, housing a lot of falcons could pose a disease risk. Although numerous products might be utilized as a part of a biosecurity program, F10 disinfection solutions are seen to be the best choice due to their safety and non-corrosive qualities and their work against a variety of viruses, bacteria, fungi, and spores.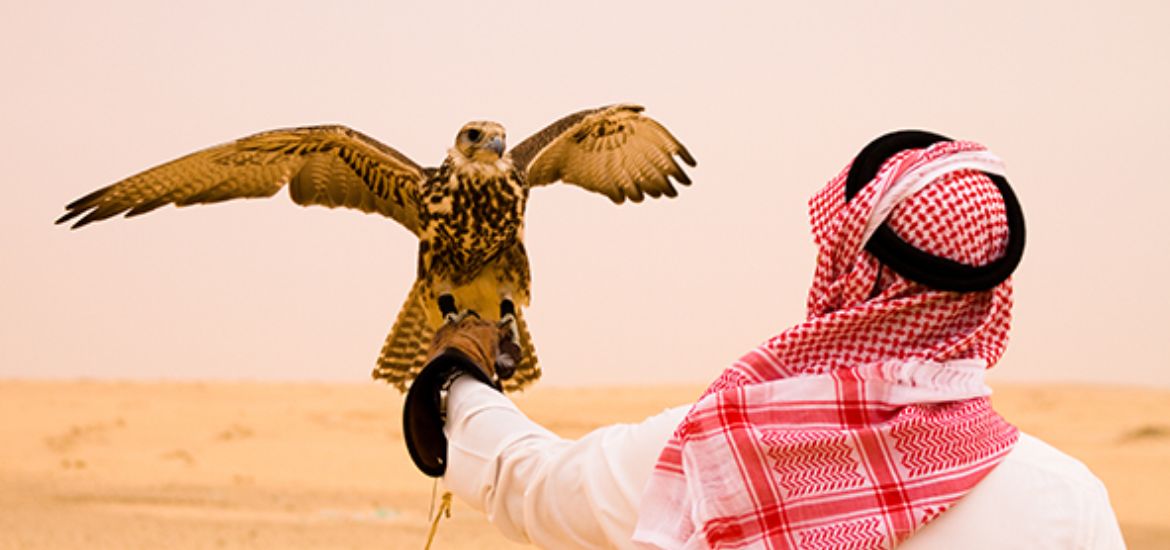 How Does It Work?
Facilities and Wards for Fogging
To significantly minimize or completely eradicate airborne infections and disinfect touch surfaces and inaccessible locations. In clinical examination and post-mortem room facilities, fogging is crucial when managing avian influenza or suspected new cases. For thorough cleaning and post-cleaning disinfection operations, F10 dilution is advised.
Footbath
Footbaths must be installed at all hospital isolation wards and quarantine stations' entrances and exits. F10 dilution is frequently used in fiberglass or plastic trays. It aids in containing any infection outbreaks. Daily dilution replacement and tray cleaning are required.
Surface Cleansing
Multiple falcons are admitted to hospitals in the Middle East throughout falconry season for either treatments or examinations. To prevent the spread of a wide range of clinical illnesses, it is crucial to have a good disinfection strategy in place for work table tops, tables, door knobs, handles, sinks, and other frequently used areas. That is simple to accomplish with the aid of F10 hand spray.
Incubators, Hatcheries, Nurseries, And Egg Sanitation
Due to the United Arab Emirates ban on using wild-caught falcons in falconry competitions, falcon breeding has grown immensely in popularity. Medical facilities must take great care to sanitize their hatching, raising, and egg storage areas to further prevent any outbreaks. The common substance used to sanitize and spray eggs to create a healthy environment for neonates is F10.
F10's Use in Therapy
Nasal and Sinal Flushing
Nasal and signal flushes, which affect the upper respiratory systems of falcons, are one of the most crucial aspects of therapeutic care. It is highly advised to use the solution, which is made with F10 and saline.
Lower Respiratory Diseases Are Treated with Nebulization
Falcons, particularly those in the middle east, frequently get air sacculitis of bacterial and fungal origin. The therapeutic therapy of lower respiratory systems in falcons frequently involves nebulization. Depending on the illness's severity, F10 and saline solution are applied once or twice daily for several weeks.
Bumblefoot Footbaths

Bumblefoot footbaths have an impact on falcon hunting in the middle east. It is advised and helpful to use disinfecting footbaths for this. A tray with warm F10 and saline solution is used for therapeutic care, and the falcon is given 30 minutes to take footbaths. Additionally, following a bath, using F10 germicidal barrier ointment is beneficial.
In Summary
The F10SC veterinary disinfectant's versatility comes from its high-performance, user-friendly, versatile solution that can provide you with the greatest outcome. You can get F10 goods from Eurovets Veterinary Supplier, F10's authorized partners in Dubai and the Middle East.