Feb 24, 2019, 10:36 AM
RE-LEVE® by Saracen Horse Feeds
RE-LEVE® is a cereal free, low starch (8%), low sugar (6%) mix that utilises alternative energy sourecs to ensure that horses and ponies prone to Equine Gastric Ulcer Syndrome are able to perform with power and presence.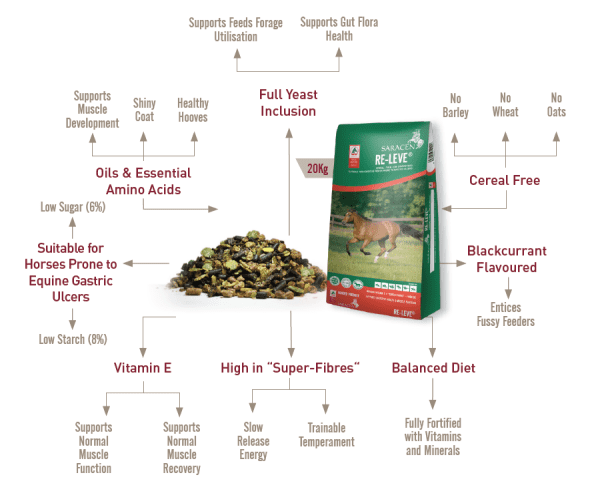 RE-LEVE® provides a balanced diet for all performance horses that require a more even and trainable temperament.
The blackcurrant flavoured mix if fully fortified with a full spectrum of vitamins and minerals along with a live yeast culture and natural Vitamin E.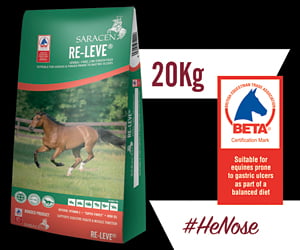 RE-LEVE® is suitable for:
- Horses & ponies prone to Equine Gastric Ulcer Syndrome
- Horses intolerant to high starch and cereal based diets
- Horses of a nervous disposition, to maintain a more even temperament
- Maintaining a normal muscle function
- Convalescing horses recovering from digestive upset
- Horses and ponies that are fussy feeders.
Contact us to see our full range of Saracen Horse Feeds available.
Or place your Order on our web shop