Aug 20, 2018, 12:21 AM
Dechra Veterinary Products is a leader in innovative solutions for ear conditions in pets. Some of their formulations are enhanced with TrizEDTA, which chelates minerals in bacterial cell walls thereby increasing their susceptibility to active ingredients in topical products. Another enhancement, Ceramides, aids in moisturizing, repairing and restoring damaged skin.
The portfolio of products listed below address many common ear conditions.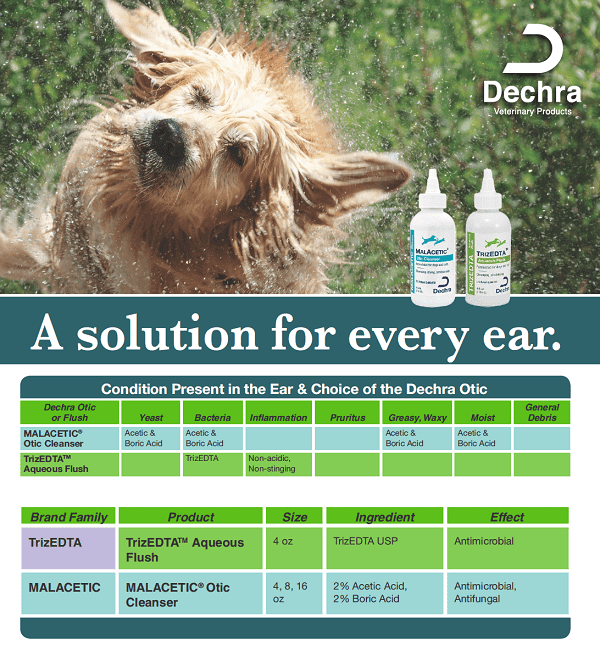 Share this informative leaflets with your customers - HOW to clean your pet's EARS. or contact us for a hardcopy to place as in-store advertising.
Eurovets a proud distributor of the Dechra brand in the UAE.